​....growing beautiful flowers and vegetables since 1951.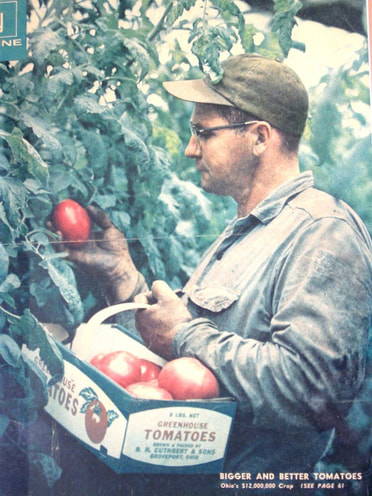 ​Cuthbert Greenhouse is a family-owned and operated business that was founded in 1951 by Robert H. Cuthbert to supply starter plants for the family's 30-acre vegetable farm located in Groveport, Ohio.

Working alongside his wife, Janet, and their four children, Ron, Wayne, Bob, and Joanne, they saw the business through many different phases in the early years.  

Starter plants led into them growing greenhouse tomatoes for some time. When that market diminished, they shifted their focus onto hybrid seed production, followed by cut flowers. Finally, settling back into their roots, they began growing vegetable flats.
Ranked in the top 100 growers in the United States, our 15-acre operation is spread out between two locations in the central Ohio area. ​
We produce a wide assortment of items throughout the year, such as Tulips, Hyacinths, Daffodils, Easter Lilies, Foliage, Spring Annuals, Fall Garden Mums, Asters, Cyclamen and Poinsettias.

We supply products to a very diverse customer base including several national retail chain accounts, greenhouses, florists, landscapers, churches, and other small businesses within a five-state region. We also contract grow for several greenhouses and ship directly to their facilities.

We take pride in our quality products and outstanding customer service. We look forward to doing business with you in the future.
Be the first to receive the latest trends and offers!
Cuthbert Greenhouse - Wholesale Division
Mon – Fri: 8:00 a.m. – 4:30 p.m
Saturday: Closed
Sunday: Closed
The Market at Cuthbert Greenhouse/Retail
We are currently closed for the spring season.